Reverse osmosis water purification systems will produce good quality Alkaline Water.
But, tap water has over a hundred contaminants and is not advisable to drink. The water treatment centers recycle sewage and send it to us to drink.  Thus, they expect; us to drink it. They add chlorine and other chemicals. I know I wouldn't.
But, most likely, those chemicals remain in the water for human consumption. E-Coli comes from animal and human waste and has been 'known to kill.
Taking to much can and will give you bleeding ulcers which will result in cancer if not treated in time.

And did you know that it is in tap water? And they found it in processed food packages. How did that happen?
Subsequently

, they are using tap water to process the food. I already heard about cantaloupe, cheese crackers, and cookies recalled. Due to food poisoning.
Thus, the only way to have a clean source of good quality water would be to invest in a water purification system. That will produce the purest alkaline water.
Henceforth, you won't have to worry that it is acidic like bottled. Besides, bottled' water' will turn yellow when I 'do a chemical test.
Alkaline water turns purple or light blue. Depending on its alkalinity ranging from 7 to 14 on the alkaline scale.
Furthermore, reverse osmosis systems. Will produce alkaline water that is pure for human consumption. 'Alkaline water will help flush out your entire system. "Alkaline water
is used
for several purposes.
Some use it for industrial purposes. Hospitals use it for their purposes. And doctors recommend it.
The contaminants in our tap water come from recycled sewage water. It is a disgusting thing to me that they would only treat it with chlorine and fluoride. Thus, making it more dangerous to your health because of the chlorine, fluoride, and alum that they add to the water.
Those chemicals remain in the water for you to drink. Only to send it right back for us to drink. So, it contains more than a hundred contaminants. Thus, the city water treatment centers do not use reverse osmosis. Because; it is too expensive to buy and maintain.
What about Tap Water?
Tap water is Also known as hard water. 'Because it

is recycled

sewage water that is dangerous to drink. I can understand why the astronauts drink their filtered urine and feces. 'But, they are using a sophisticated reverse osmosis machine. 'This is ridiculous, that we are getting the short end of the stick. Even on an island in Singapore, they have reverse osmosis machines for their people.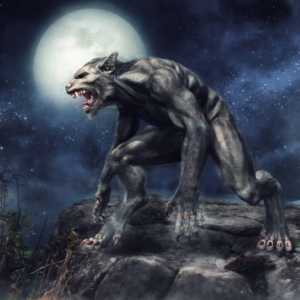 The astronauts had no choice in drinking their recycled urine. But we do deserve the best of good water quality to get back into optimizable health. The water only gets treated. And' not filtered through reverse osmosis systems. Thus chemicals like chlorine and fluoride, among others. Are not removed.
All those contaminants remain in the water. And the metals multiply when you boil the water. And even if some bacteria are 'killed, they will 'remain' dead in your water. You would still be drinking dead' bacteria. However, they do not use reverse osmosis filtration.
Thus, they do it cheaply to save the company money.  Moreover, the reason they will not take from the ocean. Because they would need a reverse osmosis system, processing and removing sand, silt, and sediments are even more expensive. They would have to run underground pipes throughout the cities.
Is bottled water safe to drink?
Bottled water is acidic. I did a chemical test on bottled water. And it turns yellow because of its acidity. Why? Because it's not purified with reverse osmosis. Simple methods such as boiling your water.
Or using' household carbon filters is not enough. 'Simply' because boiling tap water will multiply the metals already in it. 'And the bacteria that it kills remains in the water dead as well.
So, your best bet would be to own a Reverse osmosis water purification system. And think of the money you will save every month. On bottled water, when you have your very own alkaline water purification system.
Alkaline Water
Alkaline water turns blue or purple according to its alkalinity. Springwater was, considered safe to drink a couple of hundred years ago. But now, we must test for contamination.
Because of farming pesticides, herbicides, and other chemicals. Thus, the chemical sinks into the ground and contaminates it.
The years of farming and agriculture have also damaged the ecosystem. And stay saturated in the ground producing toxic waste and methane gases.
Drinking alkaline water will flush your kidneys and your entire system. And kill any acidic cells that are housing for cancer cells to live and grow. It is nutritional for you as well. And will bring you back to optimal health.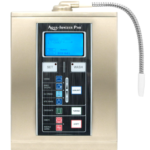 Purification system. By drinking alkaline water. It will flush out your kidneys and flush out your entire system.
And kill any acidic cells that are housing for cancer cells to live and grow. It is nutritional for your body as well. And will bring you back to optimal health. 
Because these water purifiers effectively remove dangerous contaminants, there

are more advanced water filtration systems to choose from. from
Water purification systems have the same technologies used to purify water. Commercial and industrial companies also use this same process by using a

reverse osmosis water purification system

. 
It also helps flush out your kidneys and your entire system as well. It enables the digestive system and kills any acidic cells in your body.
Alkaline water also serves as excellent plant irrigation. Alkaline water will make a big difference in the taste after cooking.
Take advantage of the 7-day free video lessons on building your website without experience. After seven days, you can keep your website if you do not join. But if you enter, you get two hundred dollars knocked off the original price with the WordPress Business Pro premium package.
Owner: Tony C.
Websites: